About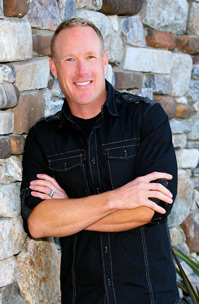 You've Been Framed was founded in 1995 by Scott Pierce. Influenced by his entrepreneurial drive and the desire to use his creative skills, Scott's goal was to establish his own business as the perfect blend of those two areas of interest.
Scott discovered his passion for art at an early age, spending all his free time drawing and painting. When it came time for college, Scott chose Art Theory & Design as his major. To some people, certain things come quite naturally. Color theory and spatial design are two of those things for Scott. In 1995, encouraged by family and business-minded friends, Scott chose to open his own business in custom picture framing as his creative outlet.
The business grew each year, as did Scott's creativity and ability to develop ideas and think "outside the box." Scott began using custom framing materials and incorporating them into interior design. This innovation brought a whole new market to You've Been Framed, and with it, more clients and more design opportunities. As Scott began to use custom framing in interiors, he began to work with new clients who expressed their desire for him to use his design skills, both with color and spatial relationships, in their homes and businesses.
You've Been Framed has come a long way from being a "traditional" picture framing source. Today, through unique one-on-one client relationships, You've Been Framed offers clients the opportunity to transform their interior spaces with custom framing, color design and interior consultation assistance.
Scott invites you to see for yourself. Call (805) 773-8080 or contact us online for an appointment.
Back to Top