Color Chipping - Front Foyer
*Keep in mind that each project is unique and your results may vary.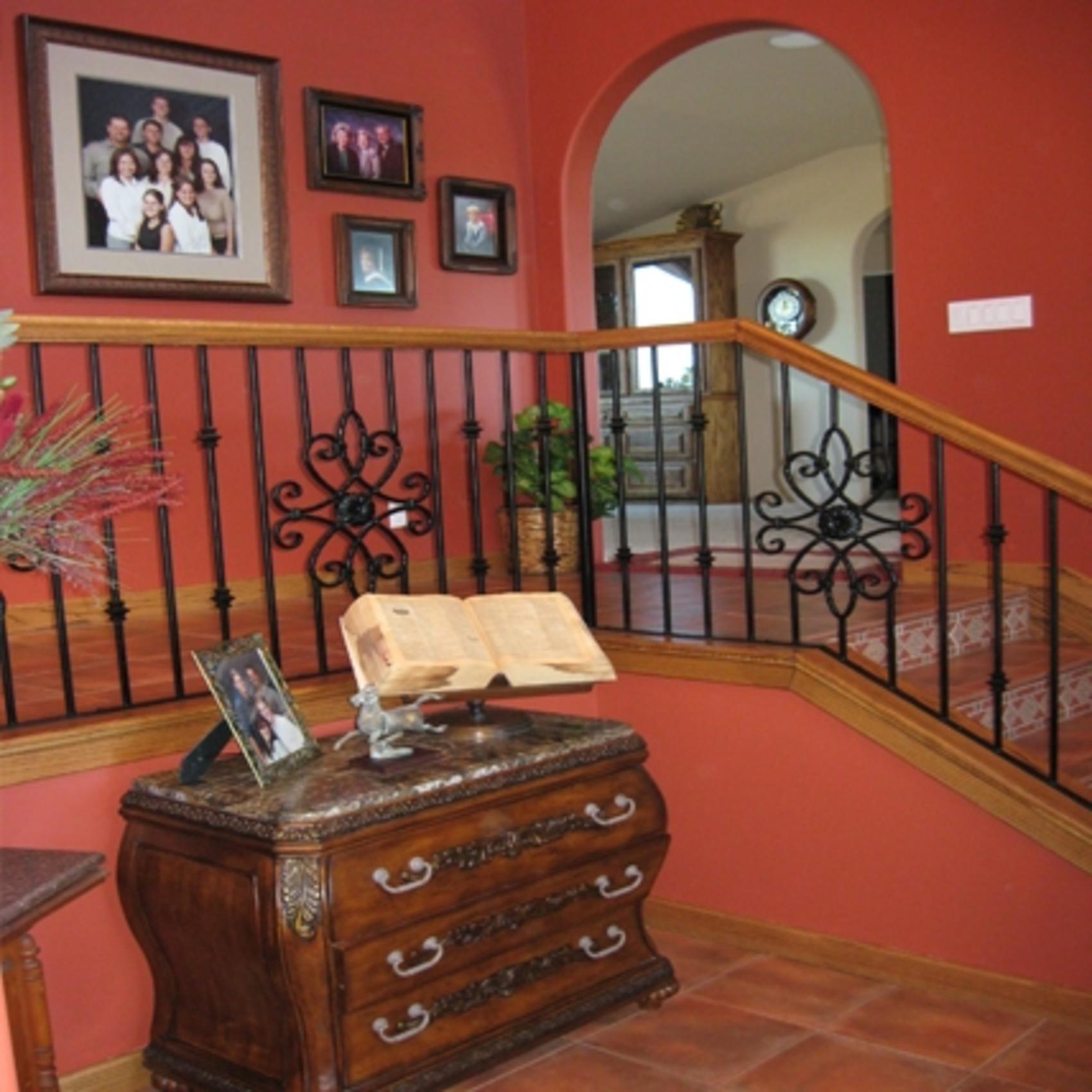 Front Foyer After

This client was at first afraid to make the move to "color". We were asked to come in and help her and her husband come up with a color scheme to make their foyer and living room stand out. We chose a color that brought out the dramatic height of the foyer as well as making the saltillo tile "pop". For the living room, we chose a two toned stripe affect, giving the room a dramatic accent wall.After a color was chosen and painted, we were asked to come back in to help re-position pictures and the placement of accessories and furniture.
Back to Top