Entry, Living Room and Breakfast Nook
*Keep in mind that each project is unique and your results may vary.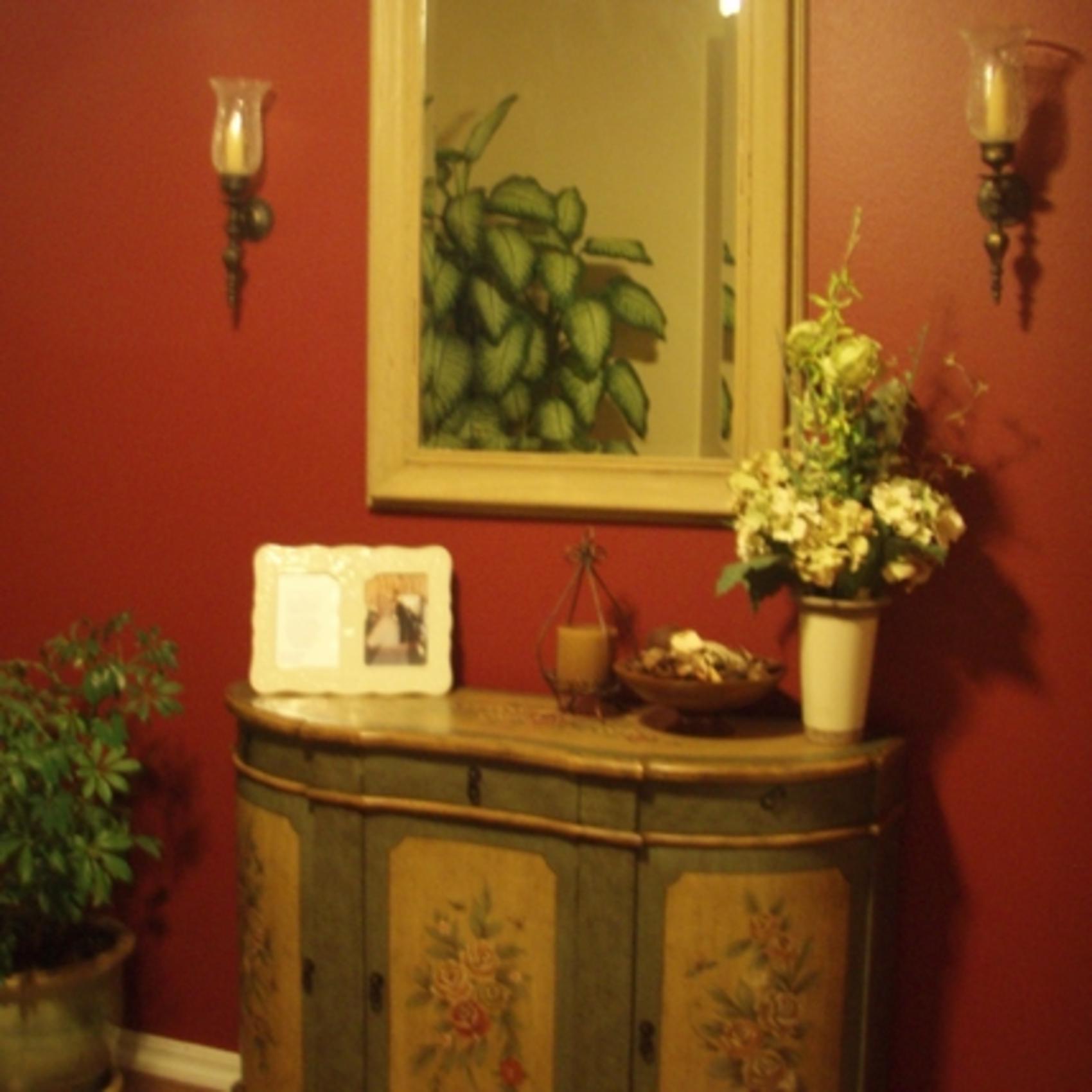 Entry

For this client, we color chipped the entryway and living room, arranged for personal shopping to choose accessories, custom made the drapes, helped with the spatial flow of the room, framed the entry mirror with a custom paint finish, and faux painted the sconces. In the breakfast nook, we color chipped the room and ordered and framed an oversized canvas transfer print.
Back to Top