Bora Bora Shadowbox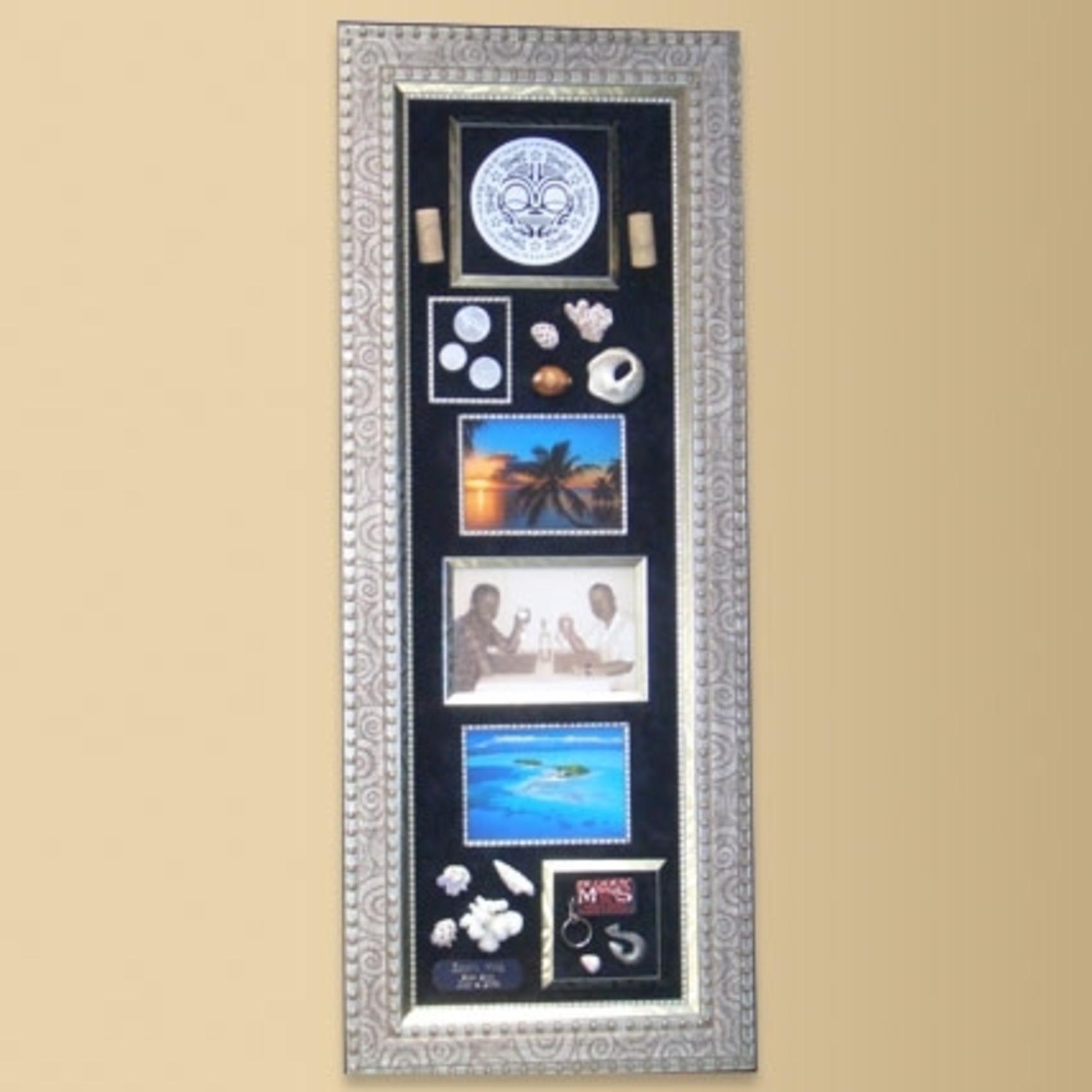 Bora Bora Shadowbox
This shadowbox commemorates a milestone birthday and a trip to Bora Bora. Included in the shadowbox were photographs, sea shells, corks, coins and local souvenirs. The design includes a sea shell motiff outer frame, two complementary fillets that are repeated again inside the shadowbox to highlight groupings of items.
Procedures Performed
View All Project Photos
*Keep in mind that each project is unique and your results may vary.
Back to Top