Master Bedroom and Bath Remodel
*Keep in mind that each project is unique and your results may vary.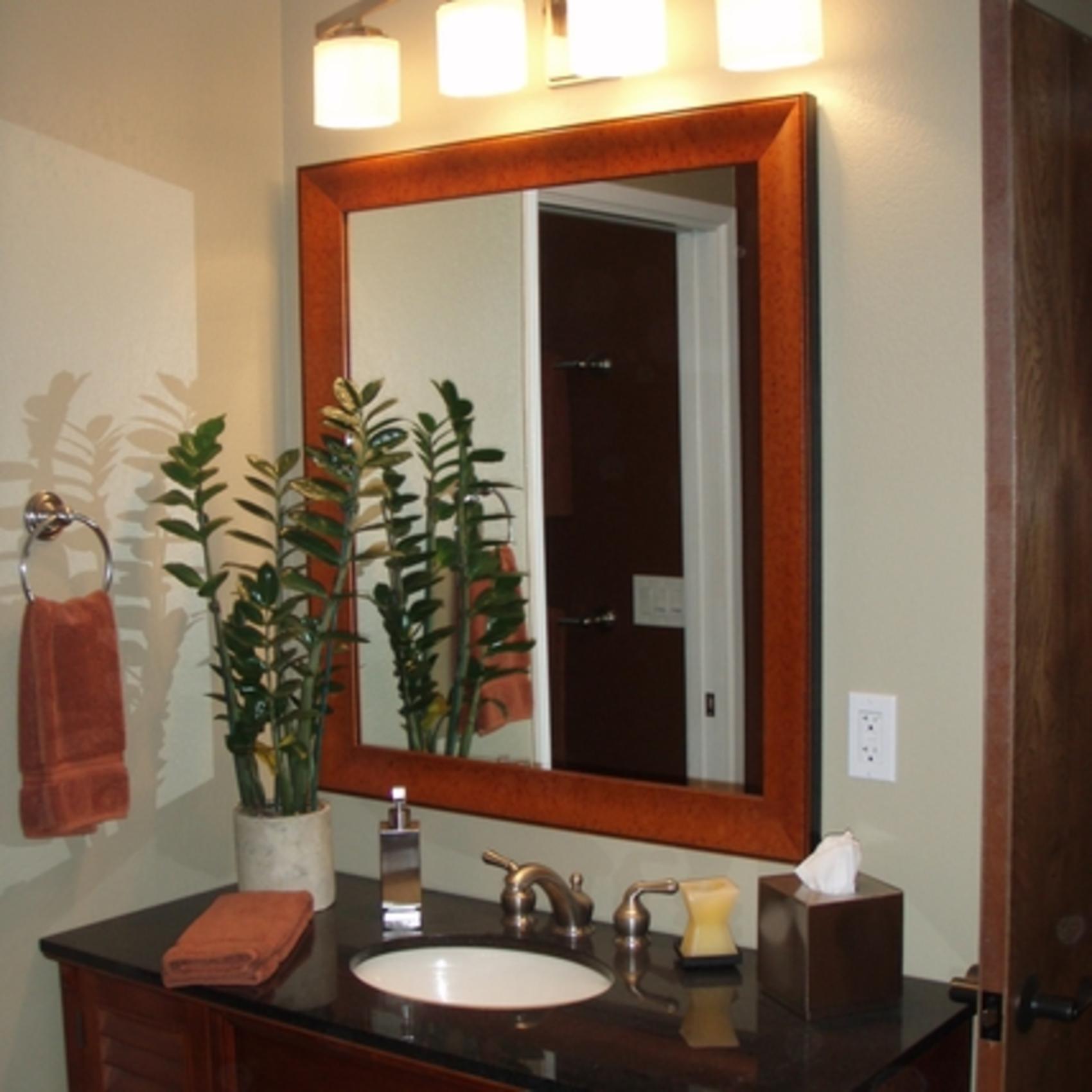 Sink, custom mirror and lighting

This client decided to change the whole look of their master bedroom and bathroom. We came into this project and color chipped the bedroom, made custom valance boxes for the windows and sliding door, ordered and framed custom art, chose flooring and tile for the bathroom, made custom mirrors for the bathroom and consulted with the homeowner and trades people throughout the transformation process. When the remodel was finished, we arranged a personal shopping excursion and came back in for the placement of the bedroom and bathroom accessories.
Back to Top